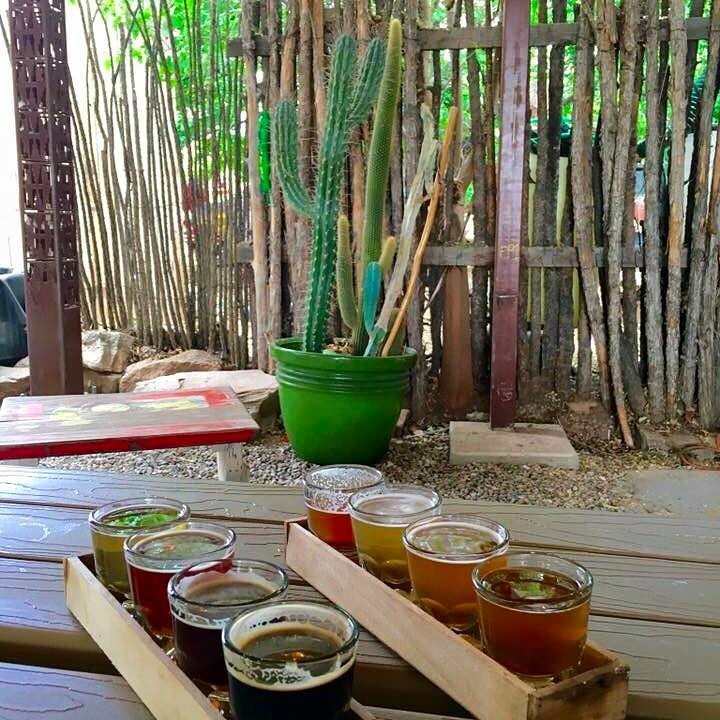 The Name Kaktus
The original location in Bernalillo proudly hosts our 2 barrel German made brewing facility which proudly brews 4 days a week.
The Landscape

As our reviews will tell you we have an artistic, eclectic and very relaxed environment.
Two Killer Patios


Our patios are, music friendly, dog friendly, game friendly, and girl-friend friendly so feel free to bring the entire family.
Sustainable
Our location allows us to share not only our hand crafted beers but our belief in having a
"Balanced beer, Balanced life."
Our sustainable efforts so far include, recycling, composting, solar energies, rain water harvesting, and much more.
New Mexico
Attractions
Because of our sustainable efforts, our friendly staff, and extremely high ratings, we are one of the only breweries in New Mexico considered an Attraction stop.
The magic behind the scenes